The Co-op Local Community Fund 2022-2023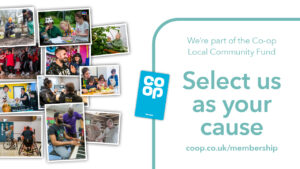 We are delighted to have been chosen by The Co-op to be a part of their Local Community Fund for 2022-2023.
Please consider supporting our local community group by visiting our Cause Profile Page below:
Could we also ask that current Co-op members in the area choose our cause by clicking on the Community button within their app and then choosing our group? Thank you!
It's also extremely easy for shoppers to support their local community groups and help themselves by joining the Co-op as a member and gaining access to their save as you shop scheme.
Again, please check it out below:
Please follow and like us: