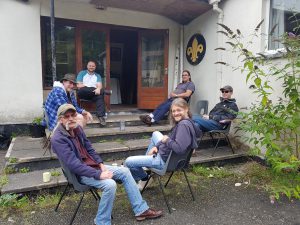 Monday lunchtime meeting of Kernow Men's Society guys, getting together for tea, coffee, biscuits and a general natter.
If you're a man over 18 and you fancy a little company during the week, we meet on Monday and Thursday each week between 12pm and about 2.00/3.00pm.
Get in touch with one of our guys to find out more or just turn up on the day, contact details here.
Please follow and like us: