KMS were delighted to welcome MP for St Austell and Newquay, Steve Double, to our group meeting recently.
Steve came along to the group with his wife Anne and spent time with us discussing national and local issues and taking part in a Q/A session.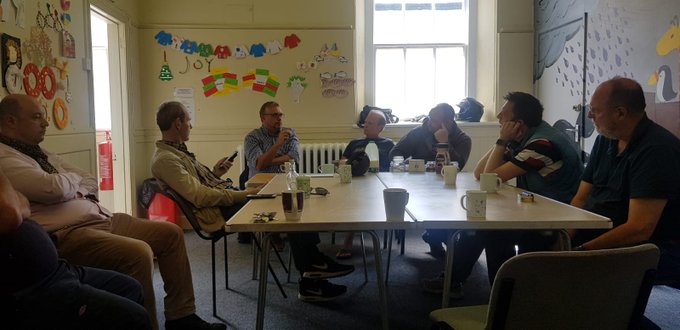 Up for discussion were subjects ranging from local transportation, infrastructure, GP waiting times, social prescribing and broadband etc and Steve was good enough to spend an hour of his time answering many questions on these and other subjects.
All in all, a good humoured session with some serious discussion and we thank both Steve and Anne for taking the time out of their busy schedules to come along and see for themselves who we are and what we do in the community of St Austell and surrounding areas.
Please follow and like us: